Mixers For Rent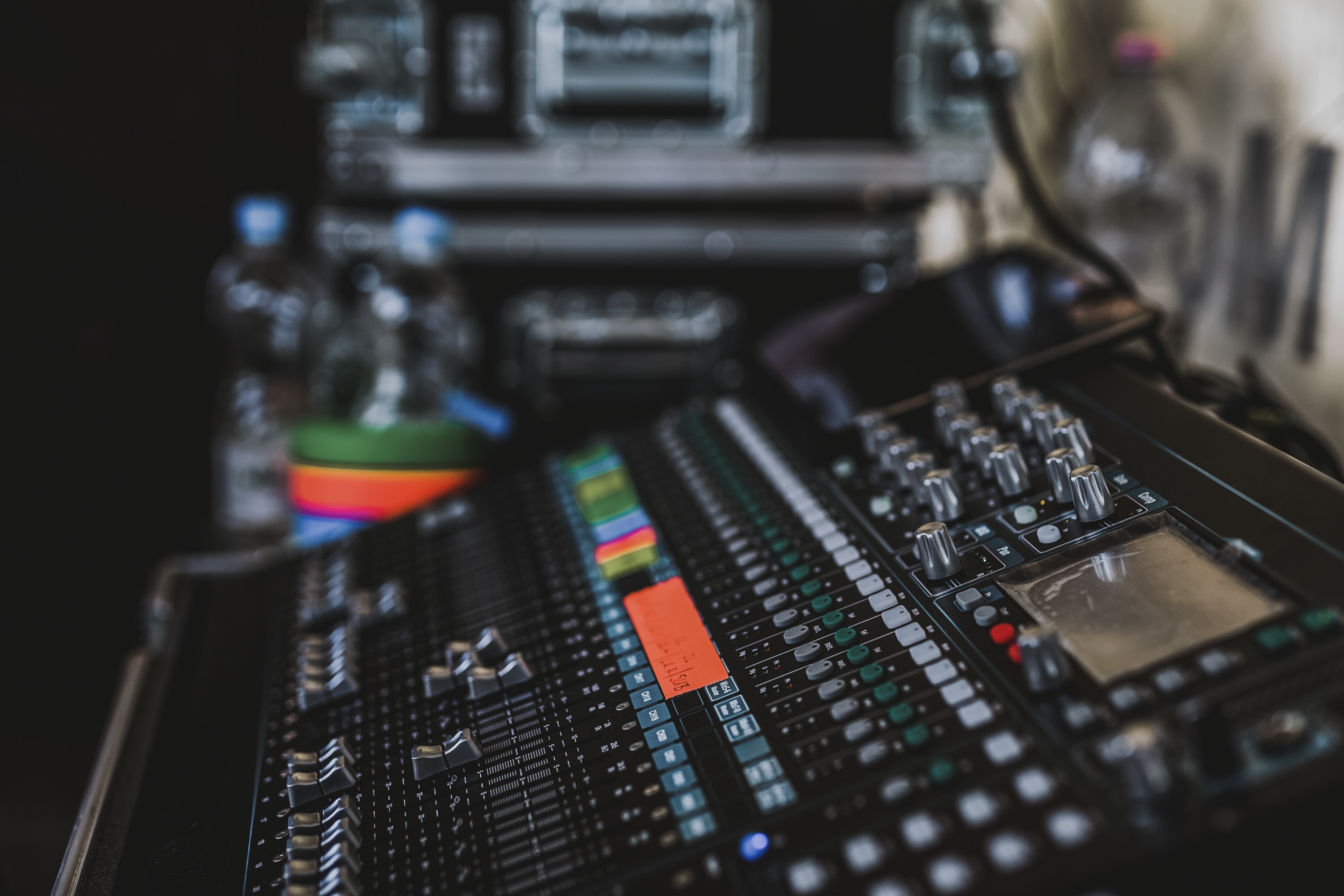 Do you need a mixer for your production? Pick one up from Lockport Stage Works. You can rent a professional mixer that will help you create perfectly balanced audio levels across several channels for your production. If you are unsure of what kind you need or how to properly use it, we have a team of experienced professionals that can also assist with installation and setup. If you are already experienced with mixers and you simply just need to rent one, we will set you up with the right one and you'll be on your way!
As professionals, we have had many years of experience using mixers to find perfect audio levels, balance signals, combine audio signals, and channel sound. Mixing audio is a craft that can enhance any kind of production. Even corporate presentations can benefit from a mixing board. But the real magic happens when there are multiple audio signals that are being channeled into a counsel and then played through a set of speakers. This has to be professionally mixed and balanced to reduce extra noise, muddiness, and feedback. When done right, layers of crystal clear tones combine and contrast to form the audio your audience will experience. Panning tracks to the left and right in different tracks or signal sources can create a 3D effect to the music when listening in headphones or stereo speakers. When you have a whole production setup with speakers placed in different areas around a venue, adding a mixer helps achieve a full sound immersion to enhance your audiences experience.
Rely On Lockport Stage Works
Again, we have a team of experienced professionals who can help you by renting you the mixer, installing it, and helping balance your audio signals. Or, if you are already experienced at audio engineering and you just need a mixer board, we will send you on your way with one!